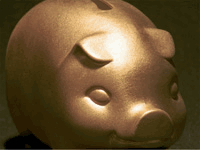 Financial Helpline powered by askAFS
No tricks, just tips! Financial counselors answer your questions on everything from establishing credit and starting a college fund to exploring retirement options. You'll receive confidential guidance and advice about budgeting, debt consolidation, health care expenses, credit cards, taxes and more.
Accredited or Certified Financial Counselors assess issues, discuss options, find the right resources and create a plan of action
Online Financial Resource Center includes interactive calculators, informative articles and resources to help you plan ahead
Access to free, confidential counseling by phone
Financial Helpline does not provide investment, legal or tax advice.

Financial Helpline powered by askAFS FAQ
Q. How may the Financial Helpline help members?
A. Periodically people need financial guidance and feel they have nowhere to turn; Financial Helpline is here to provide that guidance at no charge whenever the need arises. Financial Helpline helps members:
Save money - getting specific guidance makes a smarter financial consumer which saves members hundreds, even thousands of dollars.
Save time - a two minute call often saves hours of time.
Save effort - access to infinite information leaves most people overwhelmed; using our counselors is the easiest way to find that golden nugget.
Q. What questions may members ask?
A. Members may ask questions covering almost any financial planning topic, everything from household debt and budgeting to retirement planning and saving for children's college education. Here are some questions that members frequently ask:
"Should I consider an education IRA or a Section 529 plan for college savings?"
"I'm overwhelmed with debt. What can I do?"
"We just started a family. How do I figure out how much insurance I need now?"
"Is it time to refinance my mortgage?"
"My mother just turned 65. What federal income tax benefits are available to her?"
"I want to buy a new car. Can you help me understand the financing details?"
"How does a reverse mortgage work?"
"We're buying our first house. What type of mortgage should I look for?"
"Does it make sense to borrow from my 401(k) account to pay off my debts?"
We also have a variety of planning tools members can use for quick calculations, such as a retirement planner, a Roth IRA planner, a college savings calculator, a 401(k) loan analyzer and many others. All are easy to use and easy to understand.
Q. Is there a limit on the number of questions asked?
A. No, members may ask as many questions, as often as they want.