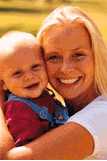 Worklife Services powered by Aetna

Need childcare, relocation services or caregiver support? Your worklife concierge helps with the good, the challenging and everything in between.
Find childcare, summer camps and school-age programs
Public, private and specialty school information from kindergarten through college
Resources for adoption, pregnancy, and disabled and aging loved ones
Referrals for house cleaning, lawn maintenance, pet care, and home and auto repair
24/7 counseling and referrals

Worklife Services powered by Aetna FAQ
Q. What is Worklife Services?
A. Worklife Services is a comprehensive telephone consultation service providing research and referral information for child care, elder care and care for people with disabilities.
Q. How does the benefit work?
A. Simply call the toll free number on the back of the card 24 hours a day, 7 days a week to reach a counselor with outstanding educational credentials and professional experience.
Starting with a national database of over 750,000 providers, the counselor will identify possible solutions and make between 20 to 30 calls to identify providers who match the specific family situation and ensure availability of care when it is needed.
Within 48 to 72 hours, a comprehensive referral packet is sent out. It contains profiles of providers who meet the family's needs, specifies availability of service, and includes educational materials to assist the family in making a decision about care. Two weeks later, the counselor follows up to determine if a decision has been made, if the member needs more referrals, and to answer any additional questions.
Q. What types of problems does Worklife Services deal with?
A. Expert counselors, experienced with the ins and outs of child and adult/elder care services, can help with:
Finding an in-home childcare provider for an infant or toddler
Making transportation arrangements to the doctor for a disabled elder who is living alone in another state
Understanding what Medicare, Medicaid or private insurance covers for an elderly relative's care and identifying programs that are available at little or no cost
Finding an after-school program or summer camp for a child in elementary school
Understanding the costs of various living arrangements if an elder adult can no longer live independently at home
Finding care for a child or adult with a debilitating disease
Q. What can I expect in the Provider Profile Packet?
A. The packet contains profiles with each provider's name, address, contact, title, services provided, applicable fees, and any other special comments. Depending on the services required members might receive additional information such as CPR/ First Aid certification information and admission requirements for a childcare center.
Q. What can I expect in the Educational Materials Packet?
A. The Educational Materials Packet Members includes comprehensive notes and guidebooks covering a broad range of dependent care topics.
Q. Is there someone I can turn to with questions about my Worklife Services benefit?
A. Yes. Simply call the toll-free number on the back of your membership card and an experienced counselor can help with any questions or concerns.